Although this isnt to terribly difficult, i though i would post a DIY just in case people didn't realize how easy it is.
parts needed:
dash cam (I originally bought the
Wide-Angle-Mobius-ActionCam-1080p-HD-Video-Camera-With-Dash-Cam-Kit-
Mobius actioncam)
but now i prefer the A118C
https://dashcamtalk.com/b40-a118/#Should_I_Purchase
9ft. usb wire (included in the kit i bought)
usb adapter (included in the kit i bought)
suction cup mount (included in the kit)
add-a-fuse
Lot5 Car ATM Fuse Tap Add A Fuse Add A Circuit for Mini Blade Style Fuse 15AFUSE | eBay
miscelaneous wiring, solder, connectors, crimper etc.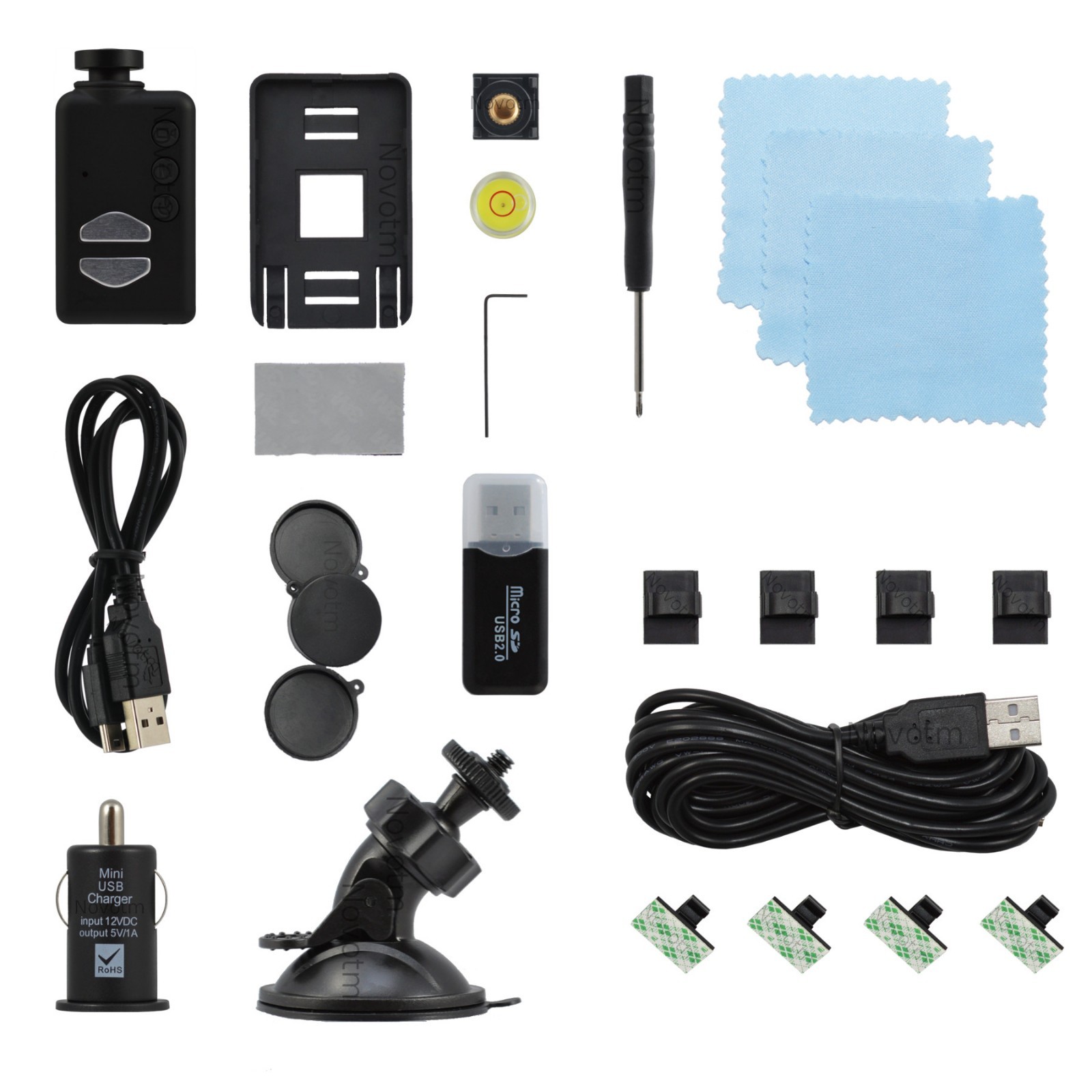 orignally i used a USB cigarette plug adapter, but now i use a 12v to 5v convertor, they're <$3
First step was the USB cigarette plug adapter. the easy way is just to buy a female socket.
but what i did was pull my plug apart and soldered a wire to the power and ground, then taped it back up.
The power wire gets attached to the add-a-fuse. the add-a-fuse goes into fuse 87 in the passenger fuse box. the usb adapter i zap straped out of the way.
To the ground i crimped a ring terminal and put it under one of the plastic atachment posts for the vanity cover, making sure it contacts the metal well.
the long USB wire followed the door seal and kick panel, up under the A pillar, then along under the head liner along the path shown below.
finally, attached the camera mount ot the suction cup and stick to winshield. it was quite discreet from the outside.
Here is an example of the video quality of the Mobius. This is from my Ford Focus, but it has the same camera as the Escape.
crash through snow bank ice rally-x - YouTube