1) You should do a fluid exchange, not a flush. The exchange is done either by doing 5 drain and fills or the shop using an exchange tank through the transmission cooling lines. With the 6F35 best preventive maintenance is a drain and fill every 30k, if you read the manuals definition most drivers fall under "severe" use and need to adjust their PM accordingly.
2) The engine cylinders are sleeved, valve guides are a replaceable part of the head they've never been aluminum.
3) The rear antenna is for AM\FM\XM (if it came with XM from the factory)
4) What build level of Sync3 are you on? Create an account on owner.ford.com and upgrade your version to the last release for a 2016MY, for Android Auto or Carplay to function correctly you'll need to replace the media hub (USB port module) with the newer one that came out in 2017 (part number HC3Z-19A387-B or the current HC3Z-19A387-F).
Ford part # HC3Z-19A387-B HC3Z19A387B, $53.59 online at FordPartsGiant.com. Wholesale-priced and fast-delivered Ford parts Module - Interface.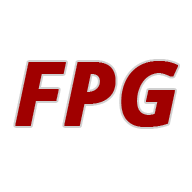 www.fordpartsgiant.com