Discussion Starter
•
#1
•
I was never a fan of the fake "chrome" trim all over my E. I thought it looked cheap, and took away from the appearance of the car. Last Friday, after picking my car back up from the dealership, I ran by my local vinyl supply place and picked up a roll of matte black vinyl and got to work.
Please excuse some of the crappy cell phone pictures. For the vinyl, I measured the width of a the chrome pieces and then cut with an exacto knife the exact length and width I needed. It took three pieces on each side, three for the front bumper, and a large wide one for the back, which I'll explain more later.
Front trim. This needs to be redone, as my width measurement was slightly off. Still an improvement.
Side trim. Each piece was measured and cut separately. The rear piece, with the severe angle that it moves up along the window, was heated with a hair dryer to give the vinyl some flex and then laid down appropriately.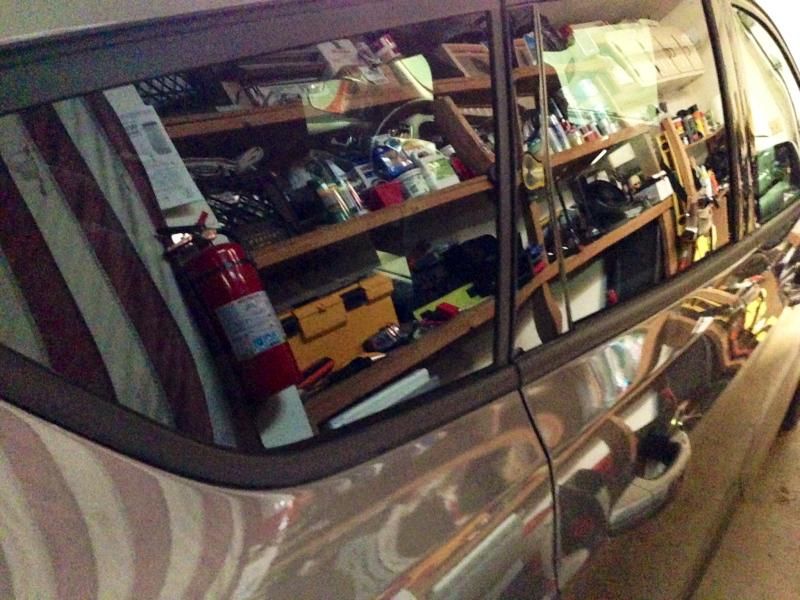 Side "scuttle." This was removed from the car and then sprayed with Plasti-dip. Four light coats covered everything.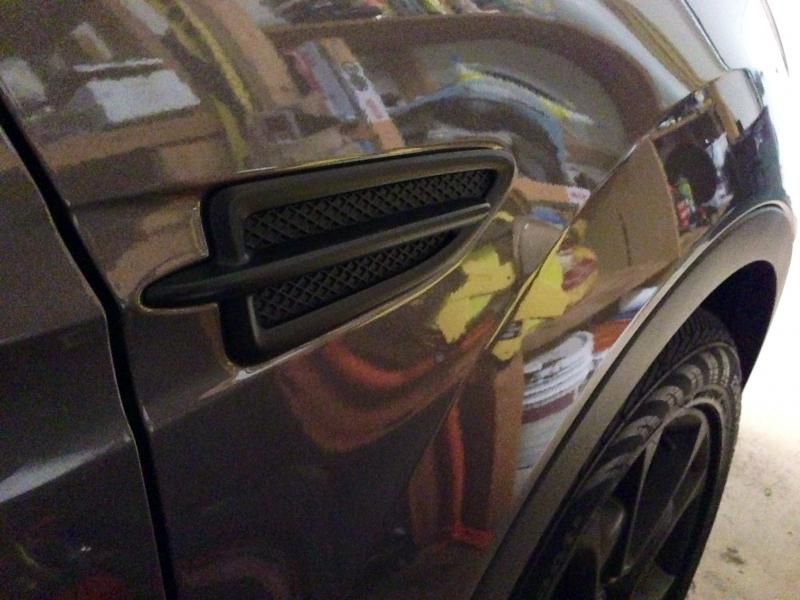 Rear hatch cover. To do this, I cut a template with copy paper over the emblem and then centered it in a large piece of vinyl. I then traced it onto the vinyl with a grease pen and cut this out with scissors. After laying over the cover, I used the hair dryer to get the angles correct and then trimmed all excess.
The wheels. The wheels were removed from the car when I was rotating my tires. I taped off the valve stem and got to Plasti-dipping. It took two cans for all four wheels, with four coats each. I then covered that with two coats of Glossifier to give it more of a satin finish rather than keeping them matte.
I would up having to redo one, as I finished around 4am and put one of the wheels on when the finish was still tacky, so one of the lug nuts stuck and peeled up some of the finish. A couple of them have a few minor areas where I could have done better, but it's not noticeable. The car looks like this now.